27th Annual Perinatal Partnership Conference
VIRTUAL  **Note that a one-day attendance option has been added.
Perinatal Partnership Conference Registration Brochure 2022
Join us for the NCPA 2022 Annual Meeting
Monday September 26th at 12:30pm
This is the NC Section Business Luncheon for conference attendees, but free and open to all members.
Email Lori Hubbard at ljhubbar@uncg.edu for the link.
++++++++++++++++++++++++++++++++++++++++++++++++++++++++++++++

---
Dr. Ann Wolfe Memorial Perinatal Partnership Conference Scholarship
Each year, the NCPA offers two conference scholarships in memory of former board member, Dr. Ann Wolfe. The scholarships are offered as reward and recognition for staff employed at a NC local health department in Maternal Child Health programs. The scholarships are awarded to two recipients to cover registration and basic travel expenses to the annual NC/SC Perinatal Partnership Conference.
** For the 2022 NC/SC Perinatal Partnership Conference, FOUR scholarships will be awarded to cover registration for the virtual conference fees**
Nomination criteria include:
Nominee must be employed by a NC Local Health Department with a minimum of 3 years of experience in Women's and/or Children's Health.
Nomination form must be signed by the Health Director
Application available here: NC Perinatal Association Ann Wolfe Conference Scholarship Application
---
North Carolina Perinatal Association

Baby Booty Awards
Any member of NCPA may nominate for a Baby Booty award. Please attach one separate sheet providing reasons for your nomination, along with examples.
 Please contact Mona Brown Ketner at mketner@wakehealth.edu with questions.
Business & Industry Award
This award recognizes a company located in North Carolina that has had a significant impact on perinatal health for families, women, and infants. This may include businesses with family friendly policies, including family leave policies, daycare, and support for breastfeeding.  Medical practices are eligible for this award. AWARDED BIANNUALLY EVERY ODD YEAR.
2019 Recipient:
Legislative Award
This award is presented to a local, state, or national legislator with a history of supporting or introducing bills/policies which promote the health and well-being of mothers, fathers, infants, and families. Examples include; boards of health, county commissioners, city council members, state and federal legislators or staff.  AWARDED BIANNUALLY EVERY ODD YEAR.
Team Award
This award recognizes a regional or local team of providers (nurses, educators, doctors, pharmacist, social workers, etc.) who make an impact on women and families during the perinatal period. AWARDED BIANNUALLY EVERY ODD YEAR.
2019 Recipient - Mothering Asheville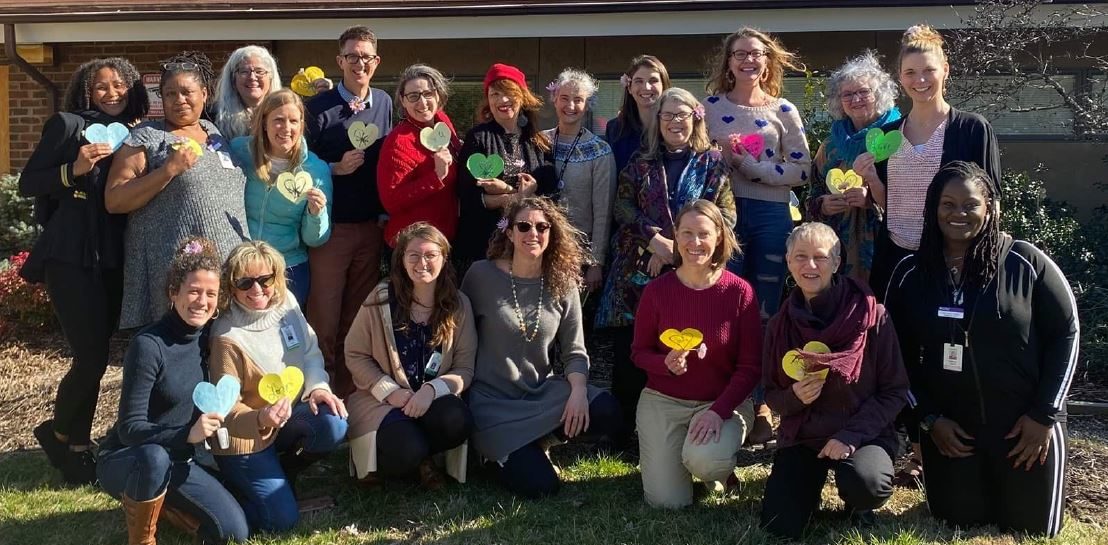 Individual Award
This award is presented to a person who positively impacts the outcome of the perinatal period and/or has established innovative programs or has contributed to the body of knowledge through research. AWARDED BIANNUALLY EVERY ODD YEAR
Special Recognition Awards
This award is not recognized every year. It is typically awarded to an individual, program or group that does not fit in any one of the other award categories, but who is worthy of special recognition by NCPA for service to North Carolina mothers and babies.
2019 Recipients:
Tara Owens Shuler
Ann Wolfe Award
The Ann F. Wolfe Award was created and first awarded in 2001 in recognition of Dr. Wolfe's guiding force in the health of mothers and children throughout her career.  She gave many years of service to North Carolina women, children and their families.  She was a member of the NC Perinatal Association Board at the time of her death in February 2002.  In giving this award we look for those who have given likewise over many years of service.
2019 Recipient:
[else]